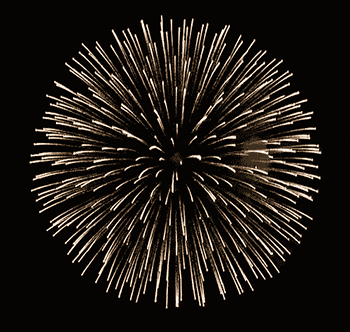 The fourth of July is always a favorite holiday of mine, I know it seems silly for an adult to enjoy fireworks as much as I do, but what can I say? I never miss a good fireworks display and went to a local park that was having a celebration, a music concert beforehand and then the fireworks display. I didn't have anyone to go with me, so I packed myself a small picnic dinner and sat and had my little meal on the blanket I'd brought and laid out to enjoy the concert before the show above.
There was a man also alone a few blankets over and he came over and asked if he could join me since we were both alone and it was mostly couples and families at the event. It didn't take me long to think his voice sounded familiar, and it took me a while to place it and then I asked him if he'd ever gone on one of those local chat lines and talked to anyone on there, that I thought we might have spoken a few months before, that his voice was so distinctive and he got a silly look on his face and admitted yes, he went on the chatlines once in a while when he had nothing better to do. I knew he sounded familiar.
We enjoyed the concert and the fireworks display and realized we both lived within walking distance of the park, him in one direction, and me in the opposite one. He asked if I'd be free the following Saturday to have a picnic in the park, his treat, he knew a great deli close by and I knew just the one, and we have a date to meet and visit as we have lunch. Chatlines really are for everyday people and you can end up meeting the people on them, even if only by coincidence.